My Life Story
"If there is passion in the mind, victory is sure, no weakness can stop the way."
Nependra Kumar Chourey ( Indian Para Athlete)
"Early journey after the birth
I was born safely in the world, but at the age of nine months, a serious illness made
me a victim. I had become very weak after being ill for several months. After
prolonged treatment, I finally recovered from death, but both my legs and back
stopped working. Things turned out to be very opposite, but the family never gave
up. He was engaged in every possible treatment and kept increasing my courage.
This courage became the foundation of my life ahead. Physical weakness could
never dominate the mind. This was the reason that he was able to face the
challenges in life and achieved important milestones with hard work. The journey
is still on. Many floors are yet to be touched."
****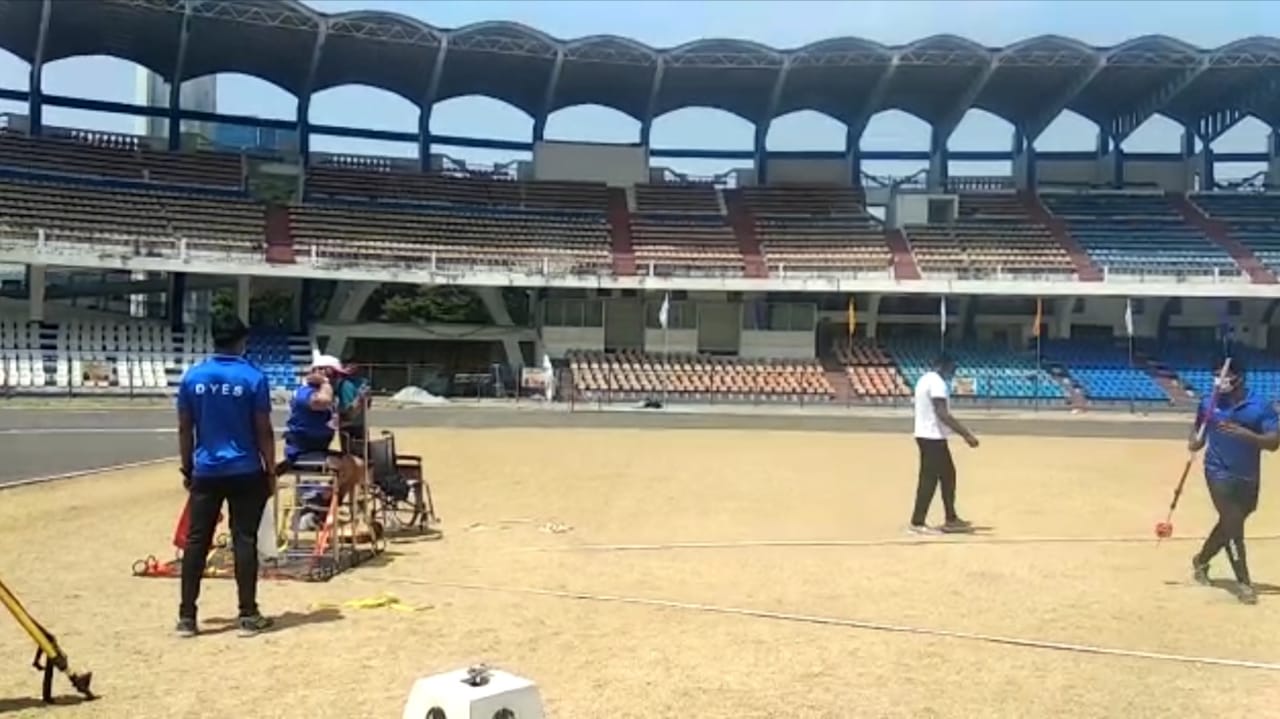 "Education and guidance showed the way
After completing his schooling i.e. up to 12th standard he took admission to BE
Computer Science in LNCT College, Bhopal in 2012. After completion of the
degree, he did M.Tech Honors from this college in 2016-18. During this, when the
OSD of the group told Ashok Rai Sir about going into athletics, he was very happy.
He said that a well-educated person becomes successful in any field quickly.
Continue your studies along with sports. This advice proved to be very important
in life. Rai sir has always been my good guide. All the teachers of the LNCT group
kept encouraging me. The benefit of his experience was always there."
****
"Enter the world of sports
Keeping in mind the increasing weakness in my legs, in the year 2011 on the
advice of the doctor, I started doing yoga and exercise and got the full support of
Mr. Ashish Tonk is the exercise instructor. On his advice, I participated in Mr.
Bhopal Body Building Championship for the first time. Here I won the silver
medal. Now slowly my hard work started paying off. After that participated in
many competitions and got many medals.
A few days later I met Dines Paliwal sir (Indore) Secretary of MP Power Lifting Association.
In 2016, as soon as I saw Deepa Malik (Para Athlete) winning a medal at the Rio Para Olympics, my dream
of playing the Olympics woke me up. Then I contacted MP Para Sports Coordinator
V.K. Dabas Sir and took admission in Tatya Tope Stadium in 2017. Paliwal sir
also encouraged me and advised me to prepare to keep in mind the Olympics."
****
"My mentor, without whom it would not have been easy to achieve anything my
athletics coach Virendra Dabas sir has been training and encouraging me in Para
athletics since 2017 in Shotput, Javelin Throw, and Discus Throw. My friends
Kuldeep Singh Rajawat (Javelin thrower Madhya Pradesh Police) and Discus
thrower Wajahat Ali Khan also made a big contribution, they continued to train
me as an assistant coach.
A friend of mine, Mayank Trivedi (Bank of India, Mumbai) consistently gave me the financial support I needed. With their help and
encouragement, I continued to achieve success."
****
"Passion to innovate, trust brought victory
Sports activities slowed down in the year 2020-21 due to the outbreak of the Corona
epidemic. Meanwhile, my friend Sandeep Kumar (Para Athlete) from Haryana
asked me to approach Mayank Thakur Sir (Vishwamitra Awardee, National Para
Canoe & Kayak Chairperson) from Bhopal to prepare for Para Canoe. As soon as
I contacted Mayank sir, he saw my muscle power and agreed to train.
After just a few days of preparation, I also got an opportunity to play in the National Para
Canoe Championship 2021. This sport was new for me, but I got a gold medal on
the very first attempt. It was a victory for Mayank sir's trust. This win created
many opportunities for me."
" Sports Minister Smt. Yashodhara Raje Scindia and Director of Sports
and Youth Welfare Department Pawan Jain Sir congratulated me. He has inspired
them to keep practicing and work hard to bring laurels to the state and the
country."

Successes so far:
1. Gold Medal: 14th National Para Canoe Championship 2021.
2. 5th Rank: National Para Athletics Championship 2021.
3. 10th Place: National Para Athletics Championship 2018.
4. Bronze Medal: Skills India 2018 in Data Processing.
5. Silver Medal: 36th National Arms Wrestling Championship 2017.
6. Gold Medal: State Level Bench Press Power Lifting 2017.
7. Silver Medal: State Level Arms Wrestling Championship 2017.
8. 6th Place: Western India Bench Press Power Lifting 2017.
9. Silver Medal: Mr. Bhopal Body Building Championship 2012.